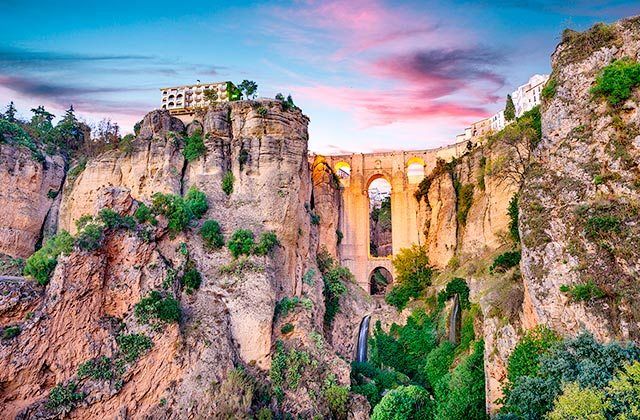 In this Activity Spanish and International students will create International mixed Teams and they will have to follow a list of clues within all the town and AR Codes to seach differents Culturals and crafts Hotspot of the town.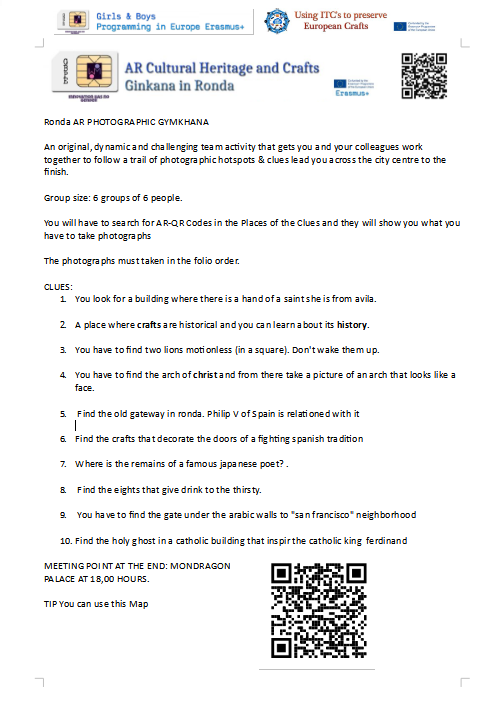 We Created 5 international mixed teams from Iceland, Spain, Portugal, Czech Republic & Italy
This actitivity will ensure the interaction of the students in teams out of their confort zone

360 VR Activity: Photo and Uploading Creation in Ronda
In this activity 360 VR Photo and Uploading Creation in Ronda. Teachers created Several 360 Pics with the students when we found them through the town
uipec #gbpe #Erasmus+ project mobility C4 #Torremolinos. activity in ronda #theta360 – Spherical Image – RICOH THETA
14:00 Activity AR Cultural Heritage Ginkana in Ronda strudents (Continuation)
14:00 Visit Crafts&Cultural hotspots of Ronda (Historical Museum-House Casa del Moro)
As a complementary activity while students discover the crafts & Monuments of the town. Teachers got half an hour to visit and discover the the Casa del Moro Museum and of course the Bridge.
uipec #gbpe #Erasmus+ project mobility C4 #Torremolinos. activity in ronda #theta360 – Spherical Image – RICOH THETA