This Mobility C5 in Italy has been configurated as the 5th European Congress of the of the Project : Girls and Boys are Programming in Europe with code 2019-1-CZ01-KA229-061282.
This Mobility was planned to be developed in Spring of 2020 as the fifth mobility but due the confinations, it had to be postponed to the week 26-29 of april 2022 as the fifth and last mobility of GBPE Project.
In this congress, Teachers and students from the differents schools of the erasmus project participated in the following activities : cultural activities, formation sessions, exhibitions and Working Sessions.
Program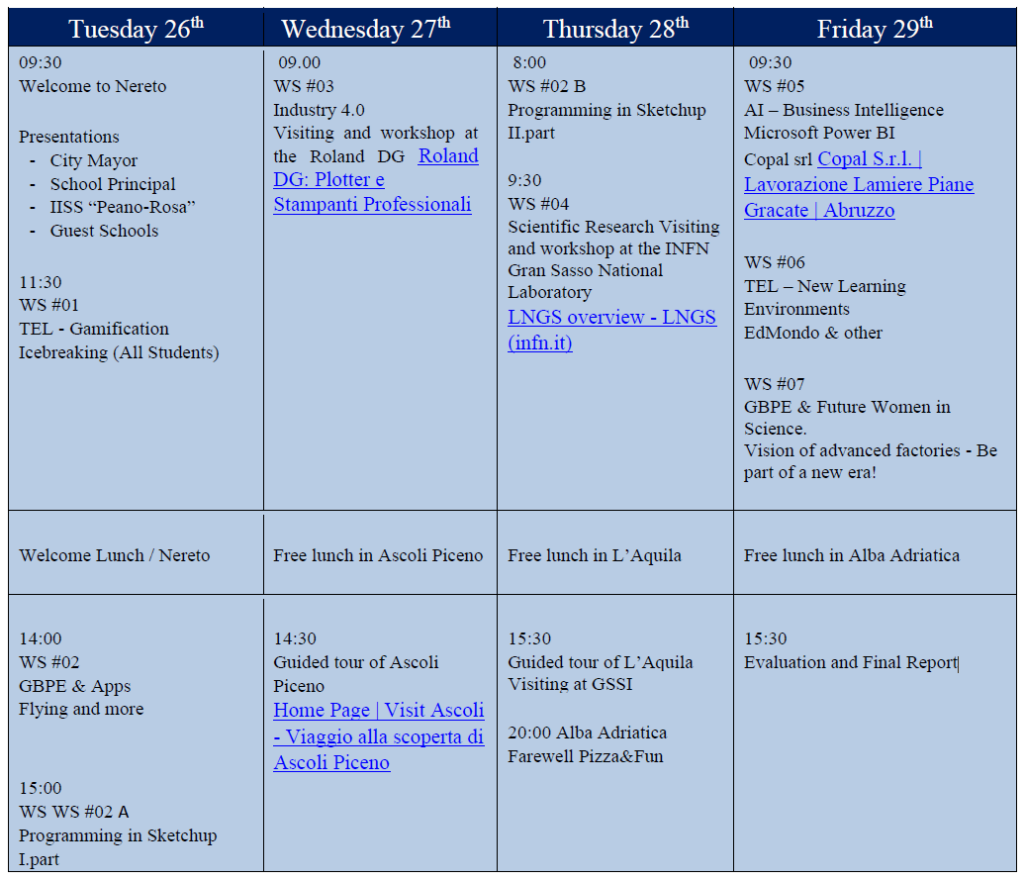 The complete Program of the Activity can be downloaded there
A document with information with all activities developed can be downloaded in his link
From this lines we want to thank organizators them for their attentions.