This Activity has been developed in the Mobility C4 in Spain, configurated as the 4th European Congress: "Innovative tools For ICT Learning" of the Project : Girls and Boys are Programming in Europe with code 2019-1-CZ01-KA229-061282.
Activity: International Opportunities in Malaga University Activity

10:30 Bus to Málaga Visit to the ETSII Computer Sciences University. .
11:00 Rece`ption of University authorities at ETSII Conference hall & Presentation for students: "Posibilities of Malaga to develop an international Degree". Guided By F.Chicano & Julian.
Visit to the Historical Computer Sciences University Technology Museum.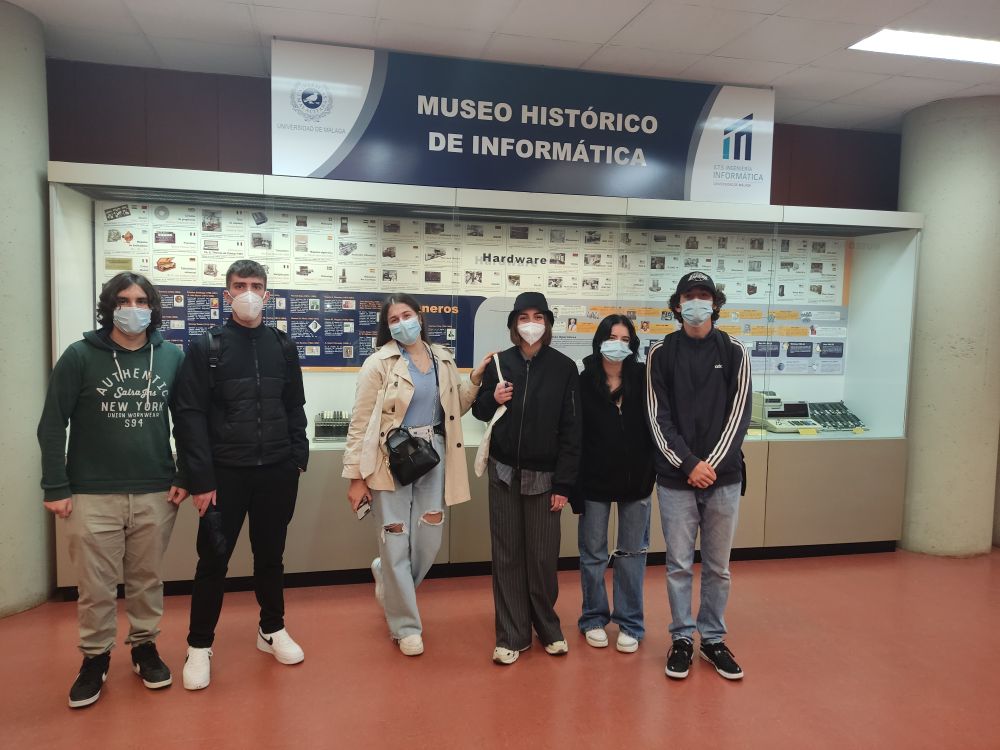 Robotics Careers project Development in the ETSSI
12:00 Visit to the Málaga University Campus organized by the International Hub guided by Diana from the International Students Hub
#uipec #gbpe #Erasmus+ project mobility C4 #Torremolinos. activity in #Malaga University #theta360 – Spherical Image – RICOH THETA
Visit to the UMA Botanical Park
13:30 Lunch at University
From this lines we want to thank organizators them for their attentions.
Specially to Francisco Chicano, Julián Ramos Cózar from the ETSII